Semen Available, Contact Jeff Lewis, jeff@bayoucreekranch.com // (940) 229-1465

PIE Fullback 7005
DOB: 2/3/2017
After getting the first calf crop on the ground out of Fullback we are incredibly pleased. Between Pieper and us, over 100 heifers calved unassisted with calves sired by Fullback. He is a true high growth sire as well with tremendous muscle shape and dimension, depth of body, sound as you can make one, and to top it all off a YW of 1435 lbs. This sire is the REAL DEAL!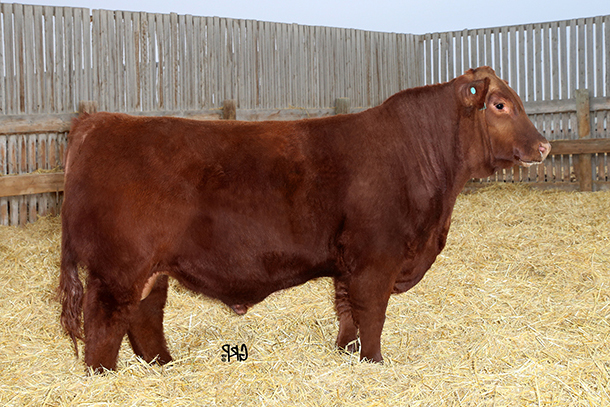 Red U2 Rendition 340D
DOB:1-25-2016
Out of the successful sire Red U-2 Reckoning 149A, Rendition combines depth of body, muscle definition, and soundness in a great package. His calves have come with extra dimension and shape, and are some of the most eye appealing cattle we have raised.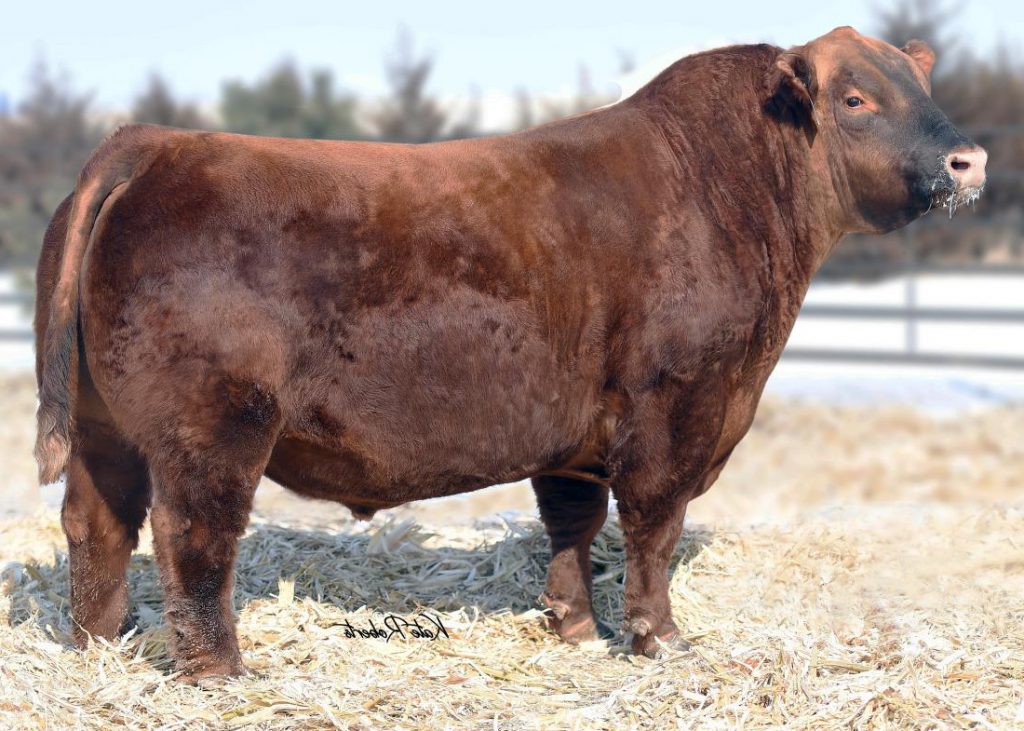 PIE Just Right 540
DOB: 1-29-2015
We have used Just Right extensively in our program as his daughters have risen to the top in terms of body depth and milking ability. Bulls we have raised out of him come small and grow fast with the added benefit of tremendous rib shape and good carcass values.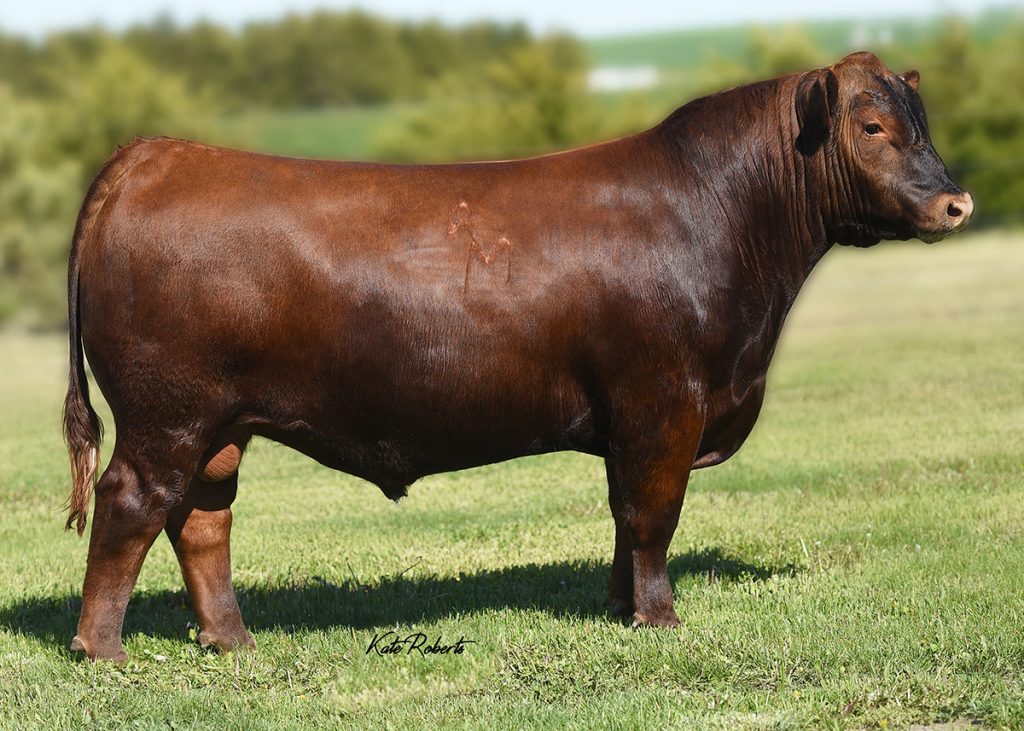 9 Mile Franchise 6305
DOB: 3-2-2016
Franchise is a bull that needs no introduction. One of the best PROVEN calving ease sires in the breed with tremendous carcass EPDs. His bulls rise to the top of any pen, and back up what you see on paper with fantastic eye appeal.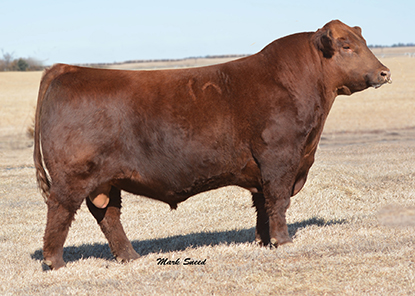 PIE The Cowboy Kind 343
DOB: 2-10-2013
A bull that sold for $75,000 at Pieper's 2014 Spring sale has made a huge impact on the breed. We love the added bone and foot size, udder quality, and dark red hide this bull provides.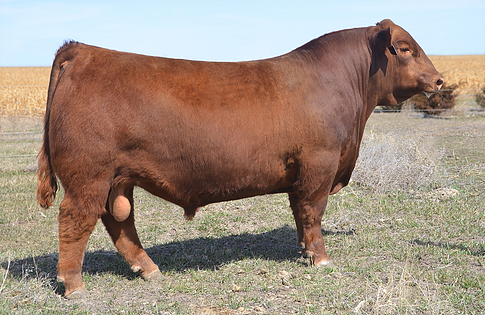 PIE One Of A Kind 352
DOB: 2-10-2013
One Of A Kind is a unique sire that has impacted the breed in a huge way. With WW, YW, and ADG EPDs in the Top 1% of the breed and GM in the Top 6% of the breed, he brings unmatched advantages when it comes to breeding to him. When you put this together with a phenotype that is second to none, you get a bull we are happy to use extensively in our program.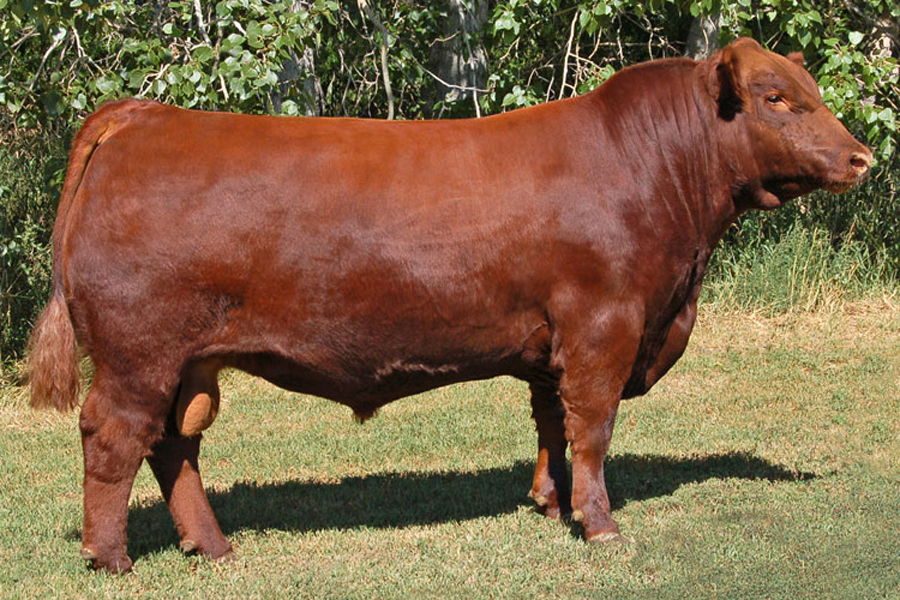 Red Lazy MC CC Detour 2W
DOB: 1-15-2009
Detour is a calving ease sire that puts the look in his progeny. His mother was the 2008 Canadian Angus Female of the Year. He brings a consistency and easing calving element to our herd, and we are happy with the results.